Best Website Design Zimbabwe – Top Website Development 2023
Best Web Design Zimbabwe offering from speMEDIA. We offer you a professional top website design in Zimbabwe that is proven to grow your internet business in
Zimbabwe.  Not only that, but we also offer the best professionally designed Website Design Services for small businesses, as well as corporates to bring you more online clients in Zimbabwe.
Website design is the most important online marketing asset that you can invest in. For that reason, it's time to grow your cyberspace business by getting a website designed by speMEDIA.

We boast the top best website coders in Zimbabwe who will design the best web programming in Zimbabwe. Not only we will design you a top web page design we have a highly qualified and competent website content creation team.
Our team of website developers will design your website content increasing greatly the chances of your site or online store being found by website visitors and increasing your webpage online sales through a powerful call to action!
speMEDIA Design Service, Printing & Hosting Services in Zimbabwe
Let's look at the web design Zimbabwe numbers
About 95% of online business experiences all start with an internet search engine

Over 65% of consumers use the website of your company to find your business, as well as engage with you from their computer

At least 75% of website visitors judge how good a company is by its site design.
Today's business world is a digital landscape which requires each and every company to have an internet site. In essence, a website functions as a virtual sales rep for your internet business 24/7. For that reason, you need a professional web design company that makes the process easy.
You should definitely consider a website design if your current website is outdated, if your internet portal is not mobile-friendly, and if it's failing to convert visitors into leads. If you need the best modern website design, simply contact us today so we can get started.
Web Design Zimbabwe
Our
Web Design
team uses their technical skills and industry knowledge to help your business reach more customers on the internet.
Get your company domain name registration in Zimbabwe with speMEDIA! Harare website domain registration, find and register your Zimbabwe domain name today!
We design beautiful, striking company profiles, adverts, posters and attention-grabbing flyers that pop out to your potential clients.
Are you looking for Harare website hosting? If so, we have the perfect solution for you. Based in Harare our hosting is built with performance and reliability in mind.
Our SEO team runs remarkably successful Search Engine Optimization and Social Media campaigns in the most competitive industry sectors.
We have been offering reliable business email hosting for a number of years and we host emails for a number of businesses throughout Zimbabwe.
Now
70% OFF!
Free Domain .CO.ZW
Bandwidth Unlimited**
Sitebuilder 0
Disk Space 2 GB
Email Boxes 5
HTTPS/SSL Yes
Languages PHP
MySQL database 1
CDN (Speed+Security) Optional Extra
Now
70% OFF!
Free Domain .CO.ZW
Bandwidth Unlimited**
Sitebuilder Yes
Disk Space 4 GB
Email Boxes 10
HTTPS/SSL Yes
Languages PHP
MySQL database 2
CDN (Speed+Security) Optional Extra
Now
70% OFF!
Free Domain .CO.ZW
Bandwidth Unlimited**
Sitebuilder Yes
Disk Space Unlimited
Email boxes Unlimited
HTTPS/SSL Yes
Languages PHP
MySQL database Unlimited
CDN (Speed+Security) Optional Extra
Starting At $160 USD/year
We are leading web design experts in digital strategy and user experience.
Why you need a Website Design in Zimbabwe?
Custom Web Design Zimbabwe Services In Harare
speMEDIA has a custom easy to read web design solution for your company, whether you are a small business or a large corporate. We believe in showing results and not talking about them though graphic design services. For that reason, we ask you to visit our portfolio to see our custom website designs.
Best Custom Mobile Friendly Website Design


The world has changed a lot due to technology. because of that, about 50% of all website queries happen on mobile devices. That's why you should have a website development that is optimized, as well as coded full mobile devices.

No Hidden Fees Or Website Development Ownership Clauses


We make sure that we design a website that is unique. In fact, we make sure that the website is completely custom, all designed from some of the best converting templates. Most of our websites are created using WordPress, depending on the complexity.

Site Landing Page Design And Web Page Optimization
Listen; we know how to make your landing page convert. We know just the right components to improve your site's performance. Trust us for your landing page design, as well as search engine optimisation services using artificial intelligence.
Website Design Copywriting


As we have already mentioned, your website is your business's first sales and marketing tool. Because of that, you should make sure that your website's copy represents your best pitch. Let us create SEO-friendly copy, as well as content for your website.
Our Website Design Zimbabwe Awesome Team
Henry Muchena

Victoria Maposa

Onwell Masaraure

Milton Mudzengerere

Lydia Manjobo

Paidamoyo Dube

Taku Chikwekwete

Brian Makwindi

Clive Banda

Anesu Madiye

Tapiwa Maposhere

Anesu Maposa

Kiri Nyathi

Melody Mashaire

Shepherd Chabata

Smart, Agile, Imaginative Top Website Design in Harare, Zimbabwe
Pay hundreds, get THOUSANDS for your online presence
speMEDIA has been providing high-quality top website design services to clients from all over the world since 2009. For that reason, we have grown to become industry leaders in digital strategy and solutions. We mainly focus on providing the best modern website design user experiences.
Best Website Design Competitive Prices, Harare
We pride ourselves on being one of the best website design companies in Zimbabwe. Normally, businesses would expect to get a professional website designed for them for between US$500 and US$2000.
However, we offer professional websites from as little as US$150 going upwards. Zimbabwean Domain Name registration (.zw) cost US$10 to register for the year. Thereafter, you will be required to pay just US$2.99 monthly for website hosting.
This website hosting package comes with 5 business e-mail accounts, as well as 500MB of website disk space to get your business set up on the internet and reach global customers.
How does the cutting-edge website design work in Zimbabwe?
As soon as you sign up with us, we will ask you to complete a website design questionnaire. This simply allows us to design a custom website according to your specific needs. We will design a website wireframe for you to approve and make changes as necessary. This will be sent to you after you've paid a commitment fee, which is included in the cost of website development.
Thereafter, if you're happy, we go ahead and do a good website design for you. Once the website structure is built, you simply need to supply us with the website content or text and we will finish off the design process and your website will go live on the internet.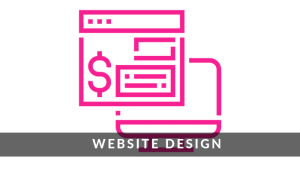 How Long It Takes To Get Your Website Up and Running in Zimbabwe
Each and every website is different due to different personal tastes. For that reason, it's difficult to say just how long it will take to get your website live.
However, if you manage to complete the aforesaid questionnaire right away, our experienced website designers will have a design ready for you within 48 working hours from the questionnaire submission date.
We are the best website design company in Zimbabwe!
How much does Website Design Cost in Harare?
What do we ask on your website design questionnaire?
Answering the following questions about your intended website will allow us to know exactly what website functionality you are after. This also helps us to advise you on the right brand design for your website, so please take time to go through them to help you increase your conversion rate.
What does your company do, and what is the purpose of your website?
What are your products and services?
What pages would you like on the website? (e.g. Home, About, Services, Contact).
List any websites you like. Perhaps from a colour, style or layout point of view. Please note that the website does not have to be the same type of business, we are just trying to understand the style that you require.
What is the target audience of your company/website?
Please tell us if you have an existing logo and colour scheme. If not, is there a colour scheme or logo idea that you would like to suggest?
Do you have any companies in the same field that you are competing against? If you know of any, please provide the name or website address.
Our Site Design Philosophy
Explaining our business philosophy is so easy;
Our aim is to offer businesses in Zimbabwe and elsewhere the best possible services at the lowest possible prices. This is achieved by the employment of the best staff while keeping tight control over our costs at the same time. Furthermore, we always make sure that we put our clients first and we always go out of our way to make sure that we give you results that exceed your expectations.
speMEDIA would really love to come to you and discuss what your business is doing online and how we can help. If you're based in Harare, feel free to get in touch with us and arrange for us to come to you for website design research. For clients out of Harare, we can still come to you at your cost, anywhere in Zimbabwe.
Low-Cost Base, Great Web Design Talent
If you work with us you won't get invited to an expensive office in Harare CBD and taken out for lunch at five star Sheraton Hotel restaurant.
You won't get 4 account managers who all claim to look after your website development account when in reality they'll only get in touch when they want to sell you something. And we don't have a creative team who spends more time snowboarding than working on your design projects.
The good news is that if you work with us then you won't have to pay for any of this! At speMEDIA, we also have small business website design packages.
Characteristics of a Sales-Driving Web Design
A lot of people judge a business based on its eye-catching website. That said you must definitely make use of the best web design company in Zimbabwe.
Your designed website must be visible on the internet

Your website design must be visible in search engines. In order to achieve that, you need the best, SEO optimised content. speMEDIA guarantees you just that!

Your Website Design Must be Mobile Friendly

Most users nowadays visit the internet using their mobile devices. As a result, we highly recommend that your website design must be compatible with mobile software. A quick tip: Google ranks mobile websites higher in SERPs.

Your Website Design Must Be Fast

If your developed website fails to load in under 4 seconds, visitors will leave your website, resulting in a reduction in conversions.
What is website design?
Website design is the process of creating and designing the layout, structure, and functionality of a website.
Why is website design important?
Website design is important because it helps to create an attractive and engaging online presence for your business, which can help to attract and retain customers. It also helps to improve the user experience of your website, making it easier for visitors to navigate and find the information they are looking for.
What are the key elements of website design?
The key elements of website design include the layout, colour scheme, typography, images, navigation, and user interface. Each of these elements plays an important role in creating an effective website that is both visually appealing and easy to use.
How to create a website in Zimbabwe?
Creating a website in Zimbabwe is an exciting journey that begins with careful planning and strategic steps. Here's a simplified guide to help you get started.
Define your goals: Clearly outline the purpose and objectives of your website. Determine whether it's for business, personal use, or an organization.
Choose a domain name: Select a unique and memorable domain name that represents your brand or identity. Consider registering a .zw domain for a local presence.
Find a web hosting provider: Look for a reliable web hosting provider in Zimbabwe that offers the features and resources you need. Consider factors like server reliability, security, customer support, and affordability.
Plan your website structure: Create a sitemap to organize your website's pages and content. Determine the main sections, such as home, about, services, products, and contact.
Design and development: Decide whether you'll use a website builder, content management system (CMS), or hire a professional web designer. Customize the design, layout, and functionalities according to your branding and user experience goals.
Content creation: Craft engaging and informative content for your website, including text, images, videos, and other media. Ensure it aligns with your target audience's needs and preferences.
Optimize for search engines: Implement basic search engine optimization (SEO) techniques, such as using relevant keywords, optimizing page titles, meta descriptions, and ensuring your website is mobile-friendly.
Test and launch: Thoroughly test your website's functionality, compatibility, and responsiveness across different devices and browsers. Once everything is working smoothly, it's time to launch your website.
Promote your website: Utilize various marketing channels to drive traffic to your website, such as social media, search engine marketing, content marketing, and email campaigns.
Regular maintenance: Continuously update and maintain your website to ensure it remains secure, up-to-date, and relevant. Regularly monitor performance metrics, make necessary improvements, and provide fresh content to engage visitors.
Remember, creating a successful website in Zimbabwe requires a combination of creativity, technical expertise, and ongoing effort. Consider partnering with a reputable web design agency, like speMEDIA, for professional guidance and support throughout the process.
What is the cost for a new website development?
Our Web Design Service pricing depends on your website design specifications. We have Web Development prices from $99.99USD, $249.99USD, $599.99USD and custom web design price.
You can directly email us or contact us at +263 71 495 7728 for more detailed pricing according to your specific website development needs.
How long does it take to design a website in Zimbabwe?
The time it takes to design a website in Zimbabwe can vary depending on the complexity of the project. A basic website design can take anywhere from a few days to a few weeks to complete, while a more complex website can take several months.
What should I look for in a website design company in Zimbabwe?
When choosing a website design company in Zimbabwe, it is important to look for a company with a strong portfolio of previous work, a good reputation, and a commitment to customer service.
You should also look for a company that offers a range of services, including website design, development, and maintenance.
What is the cost for a new website development?
Our Web Design Service pricing depends on your website design specifications. We have Web Development prices from $99.99USD, $249.99USD, $599.99USD and custom web design prices.
You can directly email us or contact us at +263 71 495 7728 for more detailed pricing according to your specific website development needs.
What is responsive design?
Responsive design is an approach to website design that ensures that the website is optimized for viewing on different devices, such as desktops, laptops, tablets, and mobile phones. This ensures that the website looks and functions properly on any device, improving the user experience and making the website more accessible to a wider audience.
Top web designers in Zimbabwe?
There are many web designers and web design companies in Zimbabwe that you can find through online research such as :
speMEDIA
WebDev
CEE Creative
Web Studio
Some of the factors to consider when choosing a web designer include their experience, portfolio, pricing, and customer reviews.
You may also want to consider their availability and communication skills to ensure a smooth collaboration throughout the website design and development process.
10 website designers in Harare?
Here are the 10 website designers in Harare :
speMEDIA – Website: www.spemedia.co.zw
Creative Loop – Website: www.creativeloop.co.zw
CeeWeb Solutions – Website: www.ceewebsolutions.co.zw
Divine Online Solutions – Website: www.divineonlinesolutions.co.zw
Wavell Group – Website: www.wavellgroup.com
Brainwave Communications – Website: www.brainwave.co.zw
Acumen Digital – Website: www.acumendigital.co.zw
Web Entangled – Website: www.webentangled.com
Virtually Connected – Website: www.virtuallyconnected.co.zw
Webdev – Website: www.webdev.co.zw
Are your web design services only available in Zimbabwe?
No it's not. Our web design company is located in Zimbabwe but serves clients from all over the world. We have website design clients in the UK, South Africa, Zambia, Australia, Canada and New Zealand to name a few. You can link with us on our different contact platforms created for your convenience.
Call- +263 776 260 360
Or you can click on the Green WhatsApp icon at the bottom right of your page for instant chat replies.
Do I have to create my own content for the website?
Only if you want to. SPE media has a highly qualified team of content creators who can help create your site content according to your specific needs.
Not forgetting, information that will help set your website apart from the rest.
Web designers in Zimbabwe pdf?
speMEDIA does not have access to a PDF document listing web designers in Zimbabwe. However, you can search online for web designers in Zimbabwe and browse through various directories and websites to find a list of designers.
You can also read reviews and ratings from previous clients to help you make an informed decision on which designer to work with.
Some popular websites to search for web designers in Zimbabwe include DesignRush, TopDesignFirms, and Clutch.