Best SEO in Zimbabwe 2022
speMEDIA offers you the best search engine optimization (SEO) services for your new or existing website design that will help you increase revenue, achieve higher rankings and get a constant stream of new customers every day. Get More Traffic and New Customers with Our Top Professional SEO Services.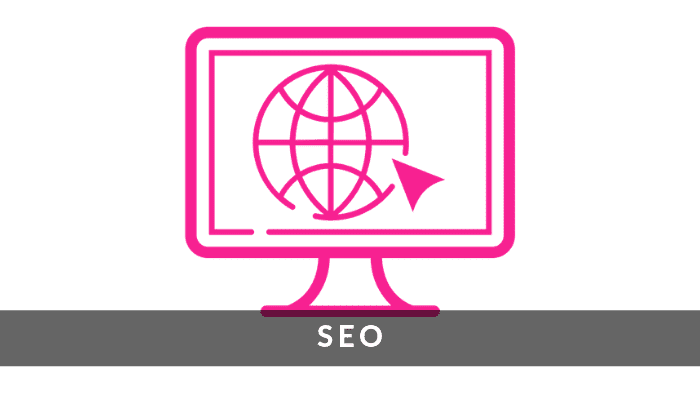 How Top SEO Helps Your Company
In online marketing, search engine optimisation (SEO) plays a very important role. Here at speMEDIA, we make use of a combination of the latest on-site as well as off-site SEO strategies in order to produce the best results.
Each day, the search engines giant, Google, processes billions of searches. Interestingly, most users of Google never look beyond the first page. This is why ranking is important.
Do You Know Where Your Company/Website Ranks?
Your website/company is as good as invisible if it doesn't appear on the first page. This is where we come in. we will use our expertise to push your website above your completion. Ultimately, this means more customers for your business
How Does SEO Work?
Keyword Research

A great SEO campaign involves identifying the most effective, highest ranking keywords. This whole process involves us gaining insights into those questions and concerns that your existing and prospective customers have.

Competitive Analysis

Take note of this; there are a lot of businesses out there who are competing for the same customers as you, therefore the same keywords. We come in to analyse the strengths and weaknesses of the relevant keywords in order to find new opportunities for your continued online growth.

Link Building

Relevant traffic to your website as well as authority in Google is determined by links from established, high-quality websites. Imagine what a link from The Herald to your website will do to your traffic and ranking!

Regular blog posts

On-site optimisation is determined by user experience. The content on your website design contributes greatly to an optimised user experience for both search engines and users.

Signage

Brand identity is very important! In fact, it should be obvious. This includes even the sign on your door! You must be able to carry your brand message across your marketing assets, as well as your signage.
Best SEO Impacts Everything
Reaching Local Customers

Yes, SEO will get your company in front of the global audience. However, reaching local people is the main focus. speMEDIA will use local SEO techniques in order to help you reach the customers that are right outside your door.

Reaching Mobile Customers

As mobile technology advances, people are using their phones to search on Google more. Because of that, your website will need to be optimised for mobile devices so that you can reach a growing number of consumers using mobile devices. For that reason, our team of experts will focus on important ranking factors. These include implementing schema mark-up, increase page load speed as well as creating an interface that is simple and intuitive.

The Importance of Video SEO

Video has become important in content marketing strategies. This is because many users would rather watch a video than read a long article. Furthermore, Google usually displays video content in the search results.

Getting to the Top

Here at speMEDIA, we help you to climb the rankings so that your customers find you easily. Talk to us today so that you can discover the possibilities.
Get a Personalised SEO Quote
We appreciate that your business is unique in its own right. Therefore, we will design a personalised SEO strategy for you. Kindly fill the form below and we will reply you urgently with a custom price quote. We are open from Monday to Friday 8 am to 5 pm.
Contact Us
FAQs
What is SEO and how do I use it?
SEO stands for search engine optimisation. This will help your website rank on the top page of google. You can use it to build even more awareness of your website and services.
How will SEO help my Business?
Search Engine optimisation will help widen your consumer base. It will help in getting even more customers from the web. We are talking about millions if not billions of people!
SEO really works for marketing purposes. If you need to get your brand on the map then you definitely need to try this marketing technique.
How do I get to know my competition and get better?
This is where we come in. SPE media is there to help improve your SEO quality. We have plenty tools and skilled content writers. These will help with the analysis and better quality work that will have you ranking in no time.
Services that might interest you