Best iOS Mobile Application Development in Zimbabwe 2022
Most businesses require an iOS mobile application development that can take their company to the next level. We understand that, and because of that, we offer expertise in creating iOS mobile apps that are groundbreaking, feature-packed, and user-friendly. We provide iOS application development functionality that will guarantee appraise your business, thereby boosting your company's revenue and increasing brand loyalty.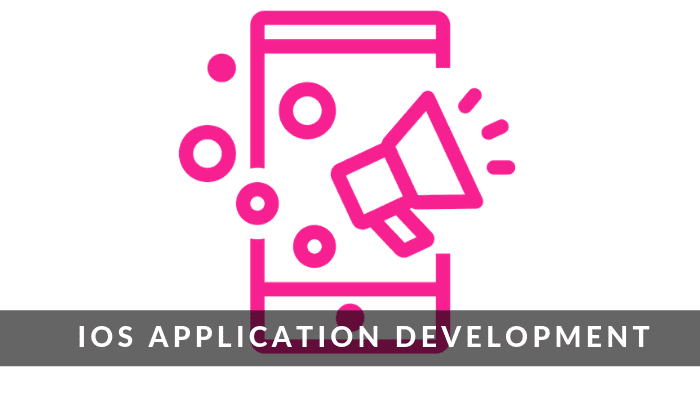 Have the Internet Village Wrapped Around Your Fingers!
We have an experienced team of iOS application developers who will meet the individual needs of your business. Our iOS application development solutions will offer your nosiness high tech applications with a future-centric approach, whether you want to:
Improve customer engagement
Increase brand awareness
Acquire consumer-related
Extend your social reach
Why Choose Us as Your Top iOS Mobile Application Development Company?
The development processes followed at Folio3 ensure high-performance delivery and deployment of our iOS applications that guarantee the highest ROI. Our comprehensive iOS app development services offer your business the advantage of:
Proven methodologies
Flexible engagement models
360-degree solutions
A customised and scalable approach
Competitive Pricing and delivery
Enterprise App Solutions
Seamless In-house development
24/7 Technical Support
We are the leading iOS App Developers in Harare
Best iPhone Application Development Services
iPhone is loved by many people all over the world because of its innovative technology. Also, users love it because of its groundbreaking apps that have brought a revolution to the commercial landscape, thereby assuring a good return on investment.
Here at speMEDIA, we understand how important it is to have applications that are client-centric as well as user-focused. For that reason, our iPhone apps development services are empowering local businesses every day with robust, highly scalable, and intense useful apps that do an outstanding job offering optimal productivity.
As the leading iPhone app development company in Zimbabwe, we deliver dynamic and top-notch iPhone app development services. Our understanding of iPhone development processes is unmatched. Furthermore, we provide highly responsive mobile apps for a variety of businesses with our custom iPhone app development.
Our expert services ensure that we provide iPhone apps that are engaging and innovative. We ensure that our clients are guaranteed profitability and practicality. At speMEDIA we have conceptualised and developed a variety of apps for businesses that crave growth successfully.
Can you help me with getting an iOS Application developed in Zimbabwe?
Yes, we can! Why not give us a call on +263 71 495 7728 or email us to discuss your iOS Application development project, whether you are in Harare or anywhere in Zimbabwe. Get a free no-obligation estimate or contact us to discuss your exact requirements.
Get a Personalised iOS Application Development Quote.
We appreciate that your business is unique in its own right. Therefore, we will develop a personalised iOS Application development plan and approach for you. Kindly fill the form below, and we will reply to you urgently with a custom pricing quotation. We are open from Monday to Friday from 8 am to 5 pm.
[wpforms id="1129″ title="false" description="false"]
Can I Get Any Help After My App Gets Live On App Store?
Our IOS mobile development team will help you the best way they can. However, it depends on the changes you want in your application. That means the modification is indeed changeable.
What Security Measures Do You Have To Protect My IOS App Idea?
You don't have to worry about anything when it comes to the protection of your IOS app idea. We will sign a non-disclosure agreement to ensure the complete security of your app idea.
What Types Of Mobile Apps Do You Develop?
We develop all the types of mobile applications including Native Apps Development, Mobile-web and Hybrid Apps development among others. Contact us for more details.
Is It Possible To Develop A Mobile App In A month?
Unfortunately, no, it is not possible. Mobile apps vary and so are their complexity. The time frame depends on the type and the requirements of the project in question. However, in a month a basic app can be developed. To get the exact time for your application you can contact us.
Which Process Do You Follow For IOS Mobile App Development?
Here is the general app development process.
We analyse the requirements
Wireframing and designing
Development
Testing
Deployment
Support and maintenance