Best Android Mobile Application Development in Zimbabwe
Android Mobile Application Development in Zimbabwe helps your business get onto Google Playstore and find permanent residence in your client's mobile phones. Since the days of Jelly Bean, speMEDIA has been working with clients in Zimbabwe and enabling them with expertise in cellphone app development. Our company develops high-performance business solutions. In order to do this, we make use of emerging Android tools and technologies.
We are the leading mobile app developing company in Harare, Zimbabwe. We always make sure that we build a solution around our clients' budgets, requirements and timelines. Furthermore, we scrutinise your business's challenges, understand your ambitions and therefore, deliver compelling Android solutions with clear value.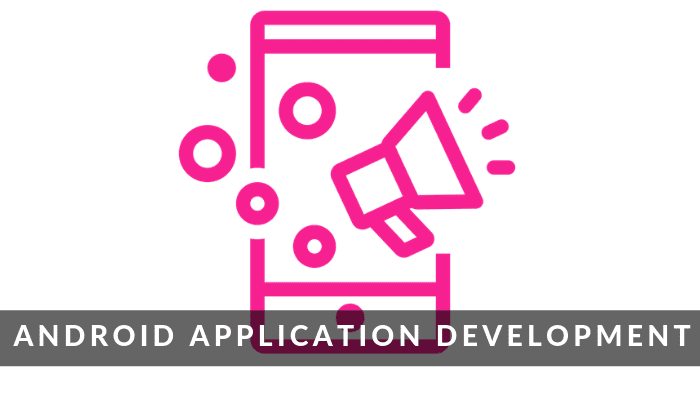 speMEDIA Android App Development Services Harare
We create feature-rich Android apps for targeted users of our clients, offering end-to-end mobile app development services countrywide.
Custom App Development

We address the specific needs of your business, developing custom mobile applications, making use of the latest Android SDKs.

Native App Development

With speMEDIA, you will benefit from high-end Android features and a fast turnaround time. In fact, we will create all code in programming languages that are specific to Android.

Hybrid App Development

Leverage efficient and co-effective cellular phone apps. This is done through a hybrid development approach. This will allow writing code just once and being able to use it anywhere.

UI/UX Design

We make sure that we deliver mobile experiences that are engaging to your users. This is achieved by creating UI/UX designs for your mobile phone apps that are interactive and intuitive.

Enterprise Android Apps

We will streamline your business processes for a variety of stakeholders through the development of enterprise phone apps. Also, we will improve the operational efficiency of your workforce.

Application Consultation in Harare

We will help you choose just the right tech stack for mobile phone app development from a pool of frameworks, versions, SDKs, architecture and more.

Android Application Update & Migration

We will make sure that we maintain the compatibility of your app with the latest versions of Android. Furthermore, we will migrate your app from other Google platforms to the Android platform.

Support & Maintenance

speMEDIA will fix bugs, remove outdated functions and add new features. Also, we offer support and maintenance services in the post-sale phase.

Android App Testing

We will apply a variety of manual and automated QA test methods. This ensures that your app works seamlessly on all Android versions.
Share your android app idea with us so we may bring it to reality in Zimbabwe!
Working with speMEDIA in Harare, Zimbabwe
Competitive Rates and Project Quotes

Our company offers you competitive rates in the market. Try us today!

Proven Delivery Methods

We always keep you in the loop making use of the agile methodology. Also, we offer streamlined delivery and cost-effective engagements that are designed to match your goals, budget and timeline.

Expert Android App Developers

We have extensive experience in developing apps for all mobile phone devices. In fact, we create apps that work seamlessly across all Google device platforms.

Transparent, Collaborative and Communicative

You are guaranteed project visibility right from the get-go. For constant communication with you, we will use e-mail, phone and Whatsapp.

Customer Satisfaction

We are proud to say that we have a dedicated account manager, a dedicated project manager as well as a consistent delivery team.
Can you help me with getting an Android Application developed in Zimbabwe?
Yes, we can! Why not give us a call on +263 71 495 7728 or email us to discuss your Mobile phone Application development project whether you are in Harare or anywhere in Zimbabwe. Get a free no-obligation estimate or contact us to discuss your exact requirements.
Get a Personalised Android Application Development Quote
We appreciate that your business is unique in its own right. Therefore, we will develop a personalised Android Application development plan and approach for you. Kindly fill the form below and we will reply you urgently with a custom pricing quotation. We are open from Monday to Friday 8 am to 5 pm.
[wpforms id="1129″ title="false" description="false"]
What Is An Android Application?
An android app is created for devices (smartphones and tablets) that runs on Android OS. An android app is a software application running on the android platform since the platform is created foe mobile devices.
Where Can I Find The Android App?
The apps are available in google play store. Which is the store for android software. You can also find it in the Amazon Appstore as well as on various Phone App-focused sites. These apps can run on both android smartphones, tablets, google tv and more.
What Is The Language Used For Android App Development?
Java is the official language used for Android app development. Most parts of Android are written in this language. The APIs are also designed to be named primarily for Java.
What Is The Use Of The App?
The app is a type of software which allows you to perform certain tasks. There are two types of these apps. The ones for mobile devices are called mobile apps whilst those that run on desktops or laptops are referred to as desktop applications.
Can You Help Me With The Android App Submission Process?
Definitely, we can help with the process. We have the mobile app development team that takes care of the uploading of your application on the App store. Good thing is our team has managed to successfully upload over 3000 mobile apps.
Is It Possible To Modify My Android App After Being Launched?
Depending on the type of change you want our team is there to help you.