Best Logo Design in Zimbabwe makes your business stand out from the rest. Here at speMEDIA, we have made it our mission to guide you through the logo design process.
We do believe that a strongly designed logo that is branded well is very important for any brand that is hoping to succeed in today's competitive marketplace.
Because of that, you need to find a design partner that knows your business's goals.

Logo Design Services at speMEDIA
Why Design A Logo With Us?
When you choose to work with speMEDIA, you can expect a good graphic design
You will get a custom logo design from the beginning until the end
We have graphic designers who are creative and knowledgeable
we will work one-on-one with you
Zimbabwean, in-house production
Brand expertise for various corporate accounts
Logo Design Services Harare, Zimbabwe
We will consult you so that we get to know you and your needs before we start designing a logo for you.
Throughout the consultation process, we will guide you, as well as listen to your feedback so that we can make you make a design concept a reality
Graphic design for up to 3 logo concepts
Web, source and vector files (.EPS, .PNG, .PDF, .JPG)
Unique design guaranteed
Logo Design Tips
You need to understand that logo designing is a process. That said you must start off by planning your logo and reviewing the tips that we have listed below from our knowledgeable and creative logo graphic design team.
Start With Good Design
When you think of your logo design concept, you must consider the colours that you want the form, the symbolism, as well as the fonts.
Provide Logo Examples
You will need to make us understand your personal taste, as well as show us other logos that you like. This information will help our logo design team to gather all the inspiration that they need to understand your logo design style. They will then use that by incorporating it into your logo design.
Consider Your Industry
You must understand that sometimes your vision for your logo might not be in line with what's recognizable for your industry. Because of that, you will need to focus on what speaks to your brand, while at the same time fitting your industry's recognizable visual markers. A good and well-thought-out logo design is good for any business card design in Zimbabwe.
Keep It Simple Stupid (KISS)
Your logo doesn't have to be complex or too fancy because it is not your mission statement. That said you should keep it simple because its job is to just introduce the business to customers.
Logo Design Feedback and Revisions
You must understand that our company works differently from other companies. However, the end goal is the same; that is creating the best logo perfect for your brand
Setting Expectations
We have a team of experts who will guide you through consultation, feedback, as well as revision.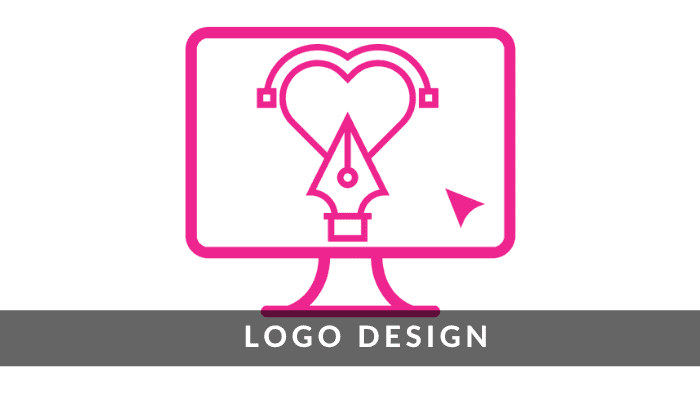 Our Logo Design Process
We start our logo design process with a discovery call to understand the project more thoroughly and get a feel for your brand personality. We then create a style guide which will be used as a reference throughout the entire design process. This way we can be sure that all elements of the design are in line with what you have envisioned.
1. Design Brief
After we've been briefed on the project, it's time to put together a detailed document outlining all the information about your business and what you want from your new logo. To give us some direction, this is where you provide feedback on your ideas. You may also wish to include notes on other branding aspects such as colours or fonts you'd like to use. The more details you share upfront, the easier designing will be.
2. Style Guide Creation
At this stage, we'll present you with the first draft of your new logo. It's important to note here that it's not complete – there're still many steps before it becomes an actual logo, but this is when we begin working out how best to communicate your message through visual language.
3. Iteration
Our designers will work closely with you during each step of the logo design process. They'll adjust their designs based on your input so that they stay true to your vision while remaining effective at communicating your brand message. We'll show you progress photos along the way so that you know exactly what's going on.
4. Delivery
Once everything has come together, we'll deliver the final files (logo, icons, templates, etc.) to you for approval. If necessary, we'll make any adjustments until you're completely satisfied. Once completed, we'll send over a test print for final review.
5. Revisions
Upon client approval, you may request revisions to your logo for free. Revisions typically take 2-3 business days to complete.
6. Feedback
Even after the design process has already begun, we will walk with you to review the design concept, as well as revise the artwork until it's exactly what you need.
Here at speMEDIA, we have an experienced team of graphic designers who are there to help you no matter where you are in Zimbabwe. Our team of creative specialists are here for you. Contact us today so that we can design the perfect logo for you!
Contact Us
[wpforms id="1129″ title="false" description="false"]

Do you provide logo design services in Zimbabwe?
Yes! We do provide logo design services in Harare, Bulawayo, Mutare, Gweru, and many other cities in Zimbabwe. All you have to do is get in touch with us and tell us your logo requirements.
Can I ask for changes during the logo design process?
Yes! If you need to make changes after receiving the initial draft, just let us know and we can make those tweaks immediately. The best part about our approach is that it allows for constant iteration and improvement until you're completely happy with the results.
How long does it typically take to design a logo?
It depends on the job. One of the most important things to keep in mind when choosing a designer is their ability to communicate effectively and quickly. When doing smaller jobs, we tend to complete them within 1 week. For larger projects, we sometimes finish up within 2 weeks. But even if it takes longer than that, we still strive to meet my deadlines and deliver quality work every time.
Is it possible to make a change to an existing logo?
We would always recommend starting from scratch instead of making drastic changes to an existing logo. That said, if you already have a logo drafted by another designer, we can certainly help you bring it into compliance with your current branding guidelines.