Business cards are a powerful marketing tool that can be used by both established brands and startups. Not only do they help build a reputation among clients, but they also create a visual impact on customers.
A good-quality printed business card helps create long-lasting impressions.
Printed business cards present a fantastic opportunity for businesses to distinguish themselves from their competitors. Not only do high-end business cards help make an impact, but research has shown that people view them as more professional than standard paper cards.
Let's look at how quality business cards can help increase visibility, gain recognition and bring in new customers.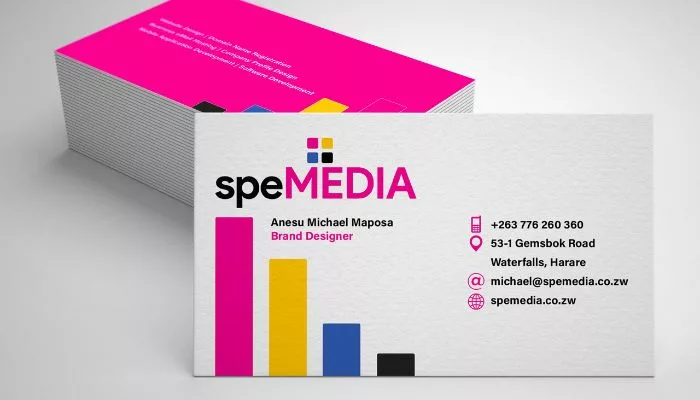 An Ideal Mode of Communication
Printed business cards are an ideal mode of communication between customers and businesses. They provide a tangible link between the two and help create a stronger connection. Quality cards also act as an extension of the brand, conveying its values and ethos to potential customers.
By using quality materials such as thick cardstock, embossing, foil stamping and other techniques, businesses can make their cards stand out from the competition.
Increased Brand Visibility
Using high-quality printed business cards helps increase the visibility of your brand. Quality cards are more likely to be kept by potential customers for future reference than standard paper cards which may get thrown away or lost in someone's wallet.
With quality cards, your brand will remain in the customer's minds much longer and they are more likely to remember your company when they need it.
Improved Professionalism
Printed business cards also help create a sense of professionalism. Quality cards look more appealing and are more likely to make a lasting impression on customers. Customers will be more likely to trust and do business with a brand that looks professional, compared to one that appears amateurish or rushed.
Quality cards also help build credibility, as they demonstrate that the company is serious about its branding and marketing efforts.
Increased Customer Base
Finally, quality printed business cards can help increase the customer base for businesses. With attractive designs and high-quality materials, businesses can attract new customers who may not have heard of their brand before. Good-quality cards can also help businesses stand out among their competitors and create a stronger presence in the marketplace.
Finding The Right Designer
Being experts in business card designs ourselves, we understand the importance of quality when it comes to printed business cards. We have the experience and knowledge to help businesses create high-quality business cards that will truly make an impact on customers.
Contact us today to find out how we can help you increase your visibility and customer base with our quality business card designs.
The Bottom Line
In conclusion, quality printed business cards are an invaluable marketing tool that can help increase visibility, gain recognition and bring in new customers. Not only do they look professional and help build credibility, but they also act as a tangible link between customers and businesses.
Quality cards can help businesses stand out from the competition and attract new customers who may not have heard of them before.
With all these benefits, it's easy to see why investing in quality business cards is a smart move for any business looking to increase its brand awareness.
Take the first step towards transforming your business today. Don't miss out on the opportunity to elevate your success. Send us an enquiry now and let's start the conversation that could shape your future. Fill out the contact form below and unlock endless possibilities for growth and prosperity.
[wpforms id="1129″ title="false" description="false"]
You might also be interested in the following: