As technology advances, more businesses are using visual elements such as video, photography, and interactive designs for storytelling. Visual storytelling helps turn complex concepts into vivid stories that everyone can appreciate.
It is also one of the most effective ways of communicating with current and potential customers.
An optimized visual story is essential to any business's success in our digital age. But how do you make sure your visuals are successful?
Crafting your own customized company profile is the answer. By taking advantage of all the tools available, businesses can create powerful, effective profiles that will highlight their unique strengths and personalities.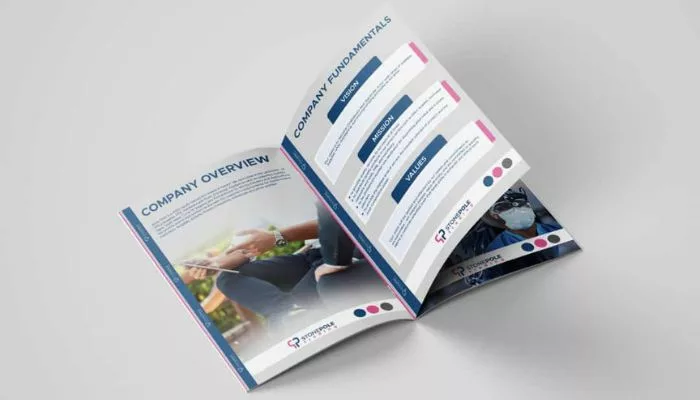 Your Own Customized Company Profile
Company Profile Design is an essential step in any business's marketing plan. A great company profile should include:
An overview of your company – What do you do? How long have you been in business? What are your goals and objectives?
A mission statement – What makes your business different from others in the industry?
Your products or services – Describe what you offer and how it benefits customers.
Your team – Introduce the people who make up your team and their unique skills.
Your success stories – Share any notable achievements or awards that you've received.
Testimonials from customers – Showcase positive reviews from customers.
Contact information – Make sure potential customers know how to get in touch with you.
With your customized company profile, you can ensure that it is tailored specifically to your business and its needs. This will help you stand out from the competition and establish a strong presence online. Additionally, a customized company profile allows you to showcase your unique strengths and personalities as well as highlight any successes or awards you've achieved.
Creating Your Visual Story
Once you have crafted an optimized company profile, it's time to create the visuals that will best tell your story. Depending on the type of business you are in, there are several ways to do this:
Imagery That Captures Your Brand
Using imagery that captures the essence of your brand is a great way to tell your story. Invest in high-quality photography that showcases your products or services, team, and customers. You can also create illustrations or graphics that help to explain complex concepts or highlight important points.
Video That Tells Your Story
Video is an incredibly powerful tool for storytelling. It's engaging, entertaining, and informative – perfect for conveying messages in a short amount of time. Consider creating videos that explain what you do, introduce your team, or show customers using your product or service.
Interactive Designs That Engage Customers
Interactive designs are an effective way to engage customers and make them feel part of the story. Incorporate interactive elements such as quizzes, polls, and surveys to help customers get to know your brand.
In Conclusion…
By combining visuals with your customized company profile, you can create an effective visual story that will engage and inform customers. With the right strategy, your visuals will become a powerful tool for communicating with current and potential customers.
All in all, creating a custom-made company profile is an essential step in any business's marketing plan.
Take the first step towards transforming your business today. Don't miss out on the opportunity to elevate your success. Send us an enquiry now and let's start the conversation that could shape your future. Fill out the contact form below and unlock endless possibilities for growth and prosperity.
[wpforms id="1129″ title="false" description="false"]
Toggle title
Toggle content goes here, click edit button to change this text.
You might also be interested in the following: